Our interest in lithium started around 2010 when we were rebuilding a 1980 Bedford bus and we wanted to power our newly-installed split system air conditioner. The amount of lead acid batteries we would need to do this was in the realm of the ridiculous, and that's when we started taking a look at this new-fangled lithium thing.

I returned from work one afternoon to find a very excited husband, several boxes of battery cells and a severely depleted bank account.
We were obviously in it for the long haul...
There was quite a bit of information on the web about lithium batteries, but in hundreds of hours of research, we couldn't seem to find two people who agreed on anything.

So we charged and discharged, tested and graphed, discussed and drank wine... and gradually worked it out for ourselves.
So after months of research (which has never really ended), we were asked to do a few lithium installs. Then a few more... and a few more...

It was getting pretty cramped trying to do these installs in the front yard. I thought I'd never have one those teeny luxuries other people took for granted - like a yard with lawn and shrubs instead of caravans and parts. So we went looking for a workshop in the Illawarra (aka Wollongong) region, but the prices were huge and the workshops weren't. By chance, Terry came across a real estate ad for a place in Mannum SA. We were absolutely stunned at this Ultimate Man Shed and the price tag. The Move was on...!

Three of us (our friend Brian - eternally grateful Brian - helped with The Pack and The Move), and over 6 months and 16 trips, we transported 3 cars, 2 motorhomes, 1 Kombi, 1 Bedford bus and 4 trailers - all up a total of around 40,000km...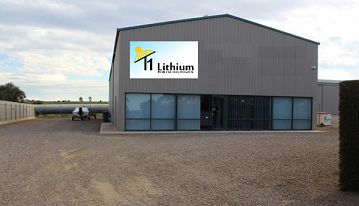 But we got to Mannum, and folks, it's been the best move ever!
Every country is like a particular type of person. America is like a belligerent, adolescent boy; Canada is like an intelligent, 35-year-old woman. Australia is like Jack Nicholson. It comes right up to you and laughs very hard in your face in a highly threatening and engaging manner. - Douglas Adams