These are just a small sample of the RV and off-grid installations we have done over the years, put here to show you what a T1 Lithium install looks like and to give you an idea of the range of lithium batteries we build.
1200Ah @ 25.6V
Solar power for off-grid five-bedroom holiday home housing 5 families in peak season, with 2 fridges, microwave, lights, fans, water pump, evaporative air conditioner.
Two paralleled 5kW inverters with built-in solar controller and mains charger




4 x 80A MPPT solar controllers




Full T1 Lithium control system



Customer built the trolley for it all.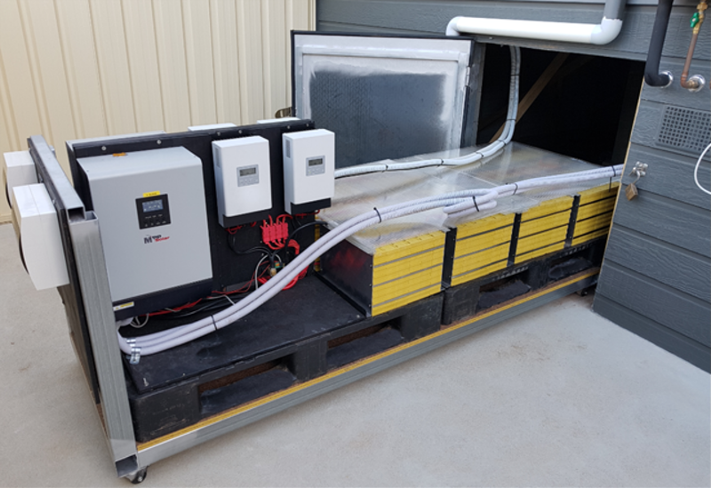 100Ah @ 12.8V
Toyota van




4 x 100Ah cells @3.2V in series to give 100Ah @ 12.8V




Basic T1 Lithium control system.



Existing equipment:

Wellsee C2460 solar controller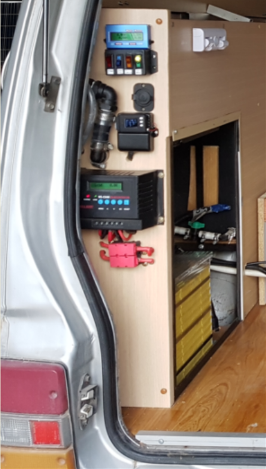 400Ah @ 12.8V
4 x 100Ah cells @ 3.2V connected in parallel to build 4 x 400Ah cells @3.2V, connected in series to build 400Ah @12.8V in the tunnel boot of a Bushtracker caravan.
Existing equipment:

760W solar




Enerdrive inverter




Mains charger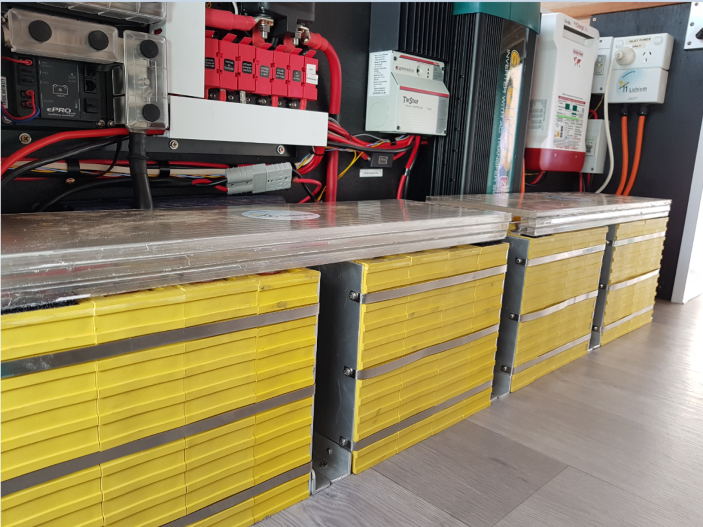 600Ah @ 25.6V off-grid
5.5kW Tindo solar install working independently from mains power and 5kW solar feed-in

System supplies power for fans, lights and 5 fridges/freezers with auto cutover to 10kVA generator outside of set 'quiet time' only.

By supplementing house power, the customer increased their return on their existing 5kW solar feed-in system and secured power to fridge/freezers during frequent blackouts.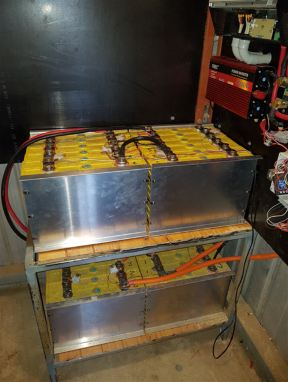 640Ah @ 12.8V
4 x 160Ah cells in parallel to give 640Ah @ 3.2V, four packs in series to give 640Ah @ 12.8V on a slide-out drawer in an Avida Esperance with roof-mounted air conditioner.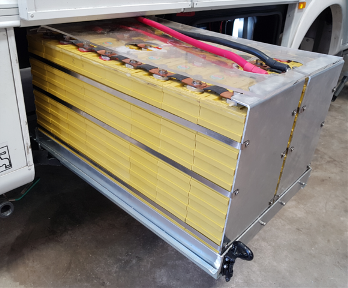 17 x 60W (1kW) solar panels on a curved aluminium frame (Avida will only warranty the roof if panels are connected only at the very edge of the roof).

400Ah @ 12.8V
Under dinette seat




3000/9000W inverter switched on only when needed




Projecta IP2000 inverter on full time




Full T1 Lithium control system